Please fill out this form to request a Group Outing at a Blowfish Baseball game.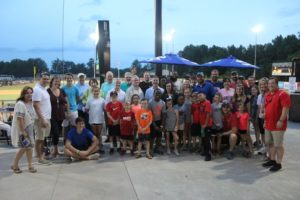 Come join us with ten of your closest friends and Family for an incredible night at the ballpark with our All-You-Can-Eat Group Outing package! Tickets start as low as $15 per person, and we'll have a dedicated sales representative to guide you step by step to make your purchase as smooth as possible. We've got great seating availability in all three of our seating sections, along with tons of other benefits!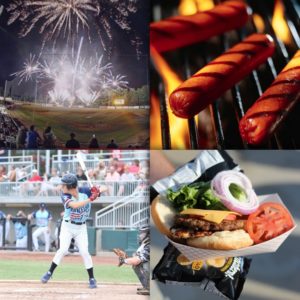 Step 1: Grab 10 or more of your closest friends and family! (Minimum 10 tickets)
Step 2: Fill out our easy form below and contact a Blowfish staff member
Step 3: Arrange an ideal date and seating arrangment
Step 4: Start the countdown to the best night of your summer!!!
Benefits
All-You-Can-Eat Chilidogs, Hot Dogs, Hamburgers, Grilled Chicken Sandwiches, Chips, Ice Cold Coca-Cola products and Water, and dessert up until the 7th inning
Recognition of your group over our PA System
Your group gets to sit in the best seats in the stadium
All available on our best game nights!
Opportunity to have a member of your group throw out a first pitch and have your group name/logo on our video-board.
We'll roll out the red carpet for you!
Click Here for Printable All You Can Eat Group Outing Form
Questions?
Contact us: 803-254-FISH (3474)
Matt Jinnette – [email protected]