Partner with the Blowfish
• Increase your visibility with Blowfish fans
• Multiple opportunities available, including ballpark signage
• Brand recognition and fan engagement opportunities available


Sponsorship Opportunities are Endless.
Whether your business is looking at signage in the ballpark, promotions, a night at the ballpark or even tickets, the opportunities are endless.
Our sponsorships are created to fit exactly what your business is looking for.
We can host your business for a night out in the Stadium Club or feature your logo on our outfield wall... or both!
Below are some examples of how we can feature your business in partnering with the Blowfish.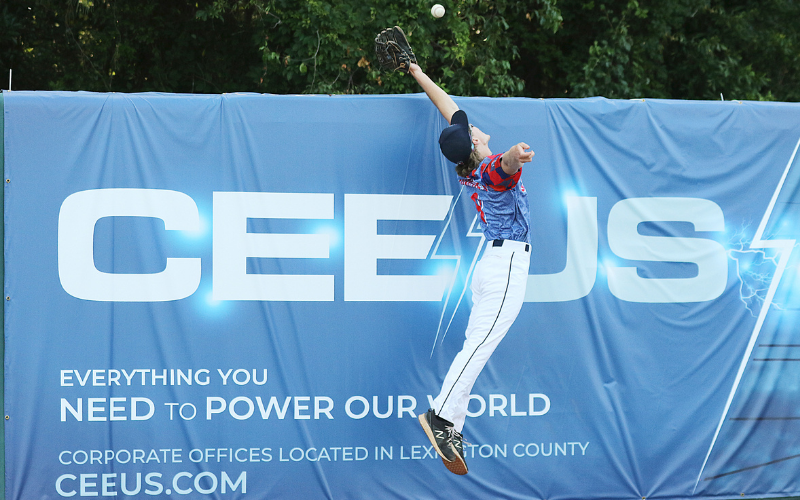 Ballpark Signage
Imagine seeing your company's logo on our outfield wall in the form of a billboard. That is one of our most popular signage options. Thousands of Lexington County residents attend Blowfish games each year. Your business could be highlighted to this group of people.
Additional signage is also available around the ballpark, including concourse, video board, promotional and behind home plate.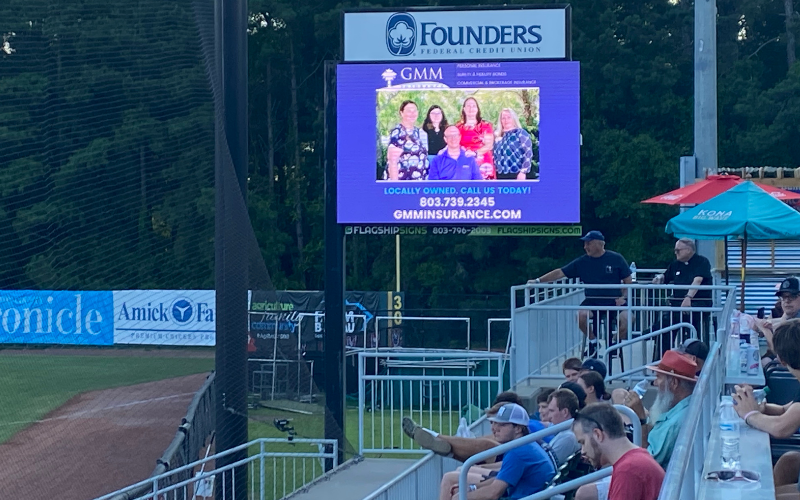 Corporate Pack
Our most popular business opportunity is our brand new Corporate Pack.
This is a flexible package where you can decide how your tickets are used. You can use them for 5 big games or bring out a large group to just one.
Plus, your company's logo will be featured on our video board three times at every Blowfish home game. Click here to learn more about this option.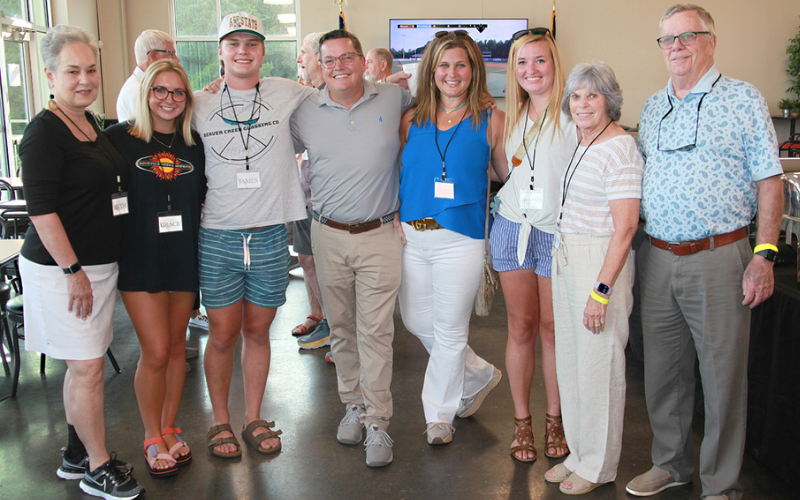 Group Outings
A great way to bond as a company or treat your employees or clients is a night at the ballpark. We offer several group options throughout the season, including our famous all-you-can-eat group outings and our climate-controlled Stadium Club.
An all-you-can-eat group outing in our Field Box area requires just 10 people, while an exclusive night in the Stadium Club with a private buffet requires 50 of your closest family and friends (or employees and their families). Click here to learn more about group outings.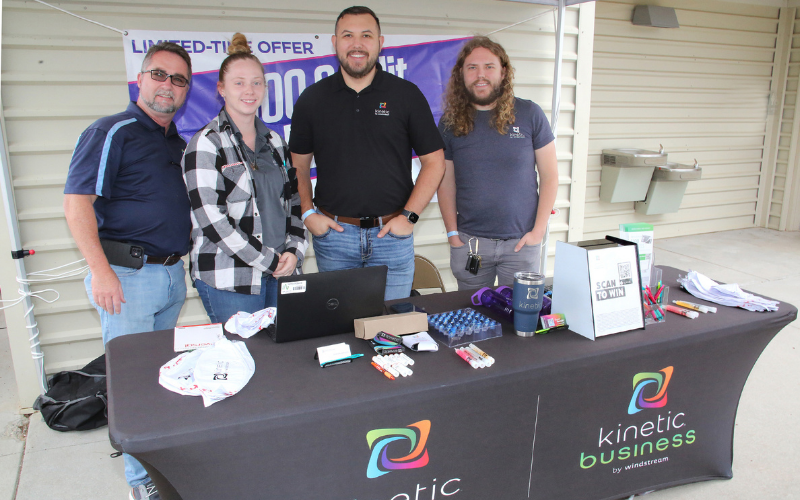 Table Sponsor
As mentioned above, thousands of Lexington County residents come through our gates each season. Another popular way to get in front of them is by becoming a table sponsor at a game.
This is a perfect opportunity to meet our fans and introduce them to your business. It's also a great way to collect names and contact information or give away items with your company's logo.
Your business can pick any home game during the season to set up a table and meet our fans. Limited spots are available each game.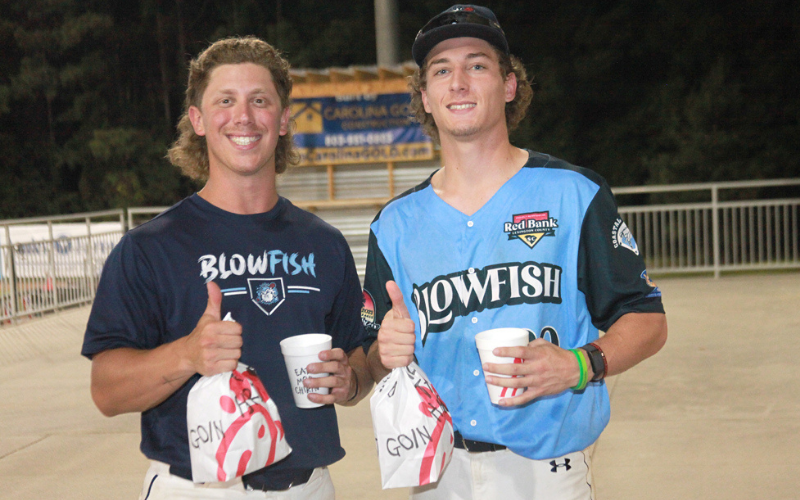 Postgame Meals
Each night, we feed both teams – more than 80 players and coaches. We work with local restaurants and businesses to feed the players and coaches.
If you own a restaurant, you can cook the food that is served to the players each night. If you own a business, you can donate meals that we can provide to the players.
Each postgame meal sponsor also receives tickets to the game they are donating meals, recognition on the video board and a chance to meet and mingle with the team as the meal is being served. Contact us to learn more about our postgame meal sponsorship.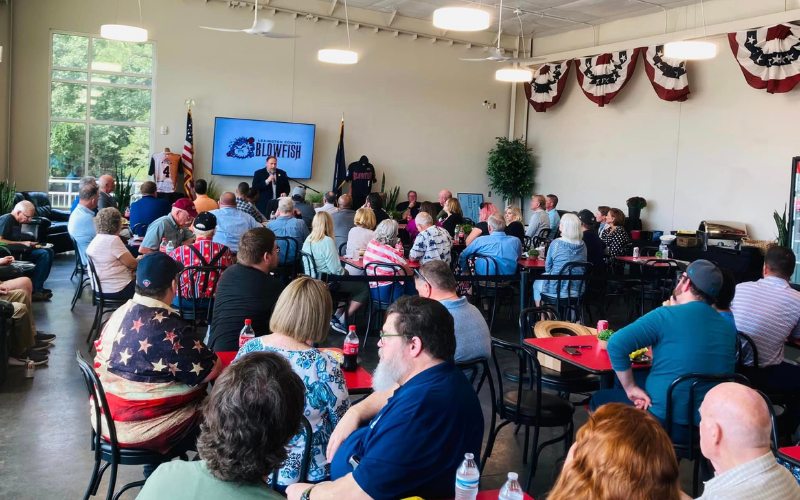 Business Networking
Each month, the Blowfish host a Business Networking and Community Luncheon inside our Stadium Club.
You can attend and meet like-minded business professionals who are involved with the Blowfish. If you stay for the community luncheon, you can meet some of our ticket holders and hear about how the Blowfish are serving our community.
Join our email list to get an exclusive invite to our networking sessions. Fill out the form below for more information.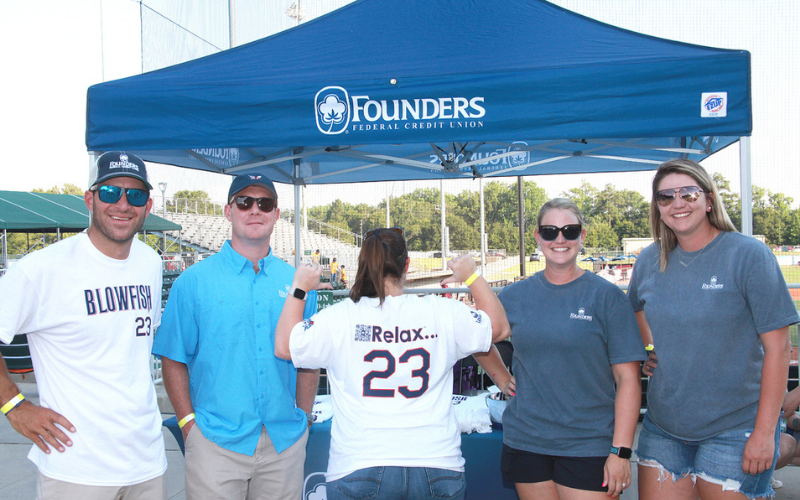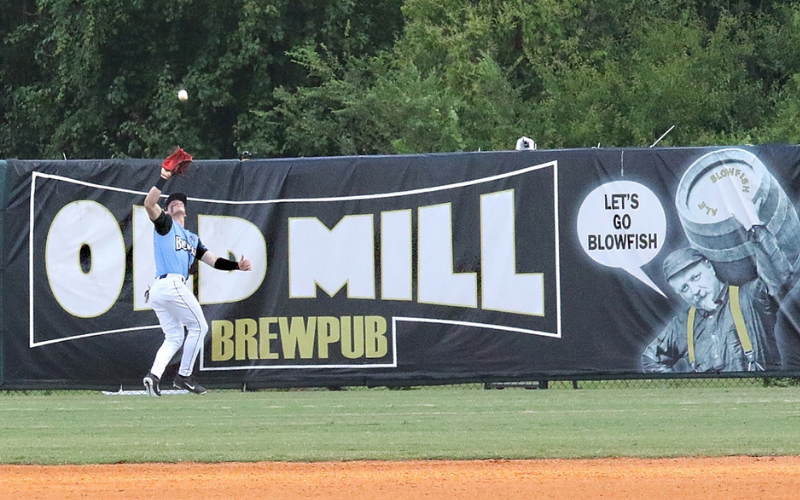 If you are interested in any sponsorship for the upcoming season, please fill out the form below. You can also call our front office at (803) 254-3474. We'd love to set up a meeting to discuss how we can help your business in the Lexington County community.