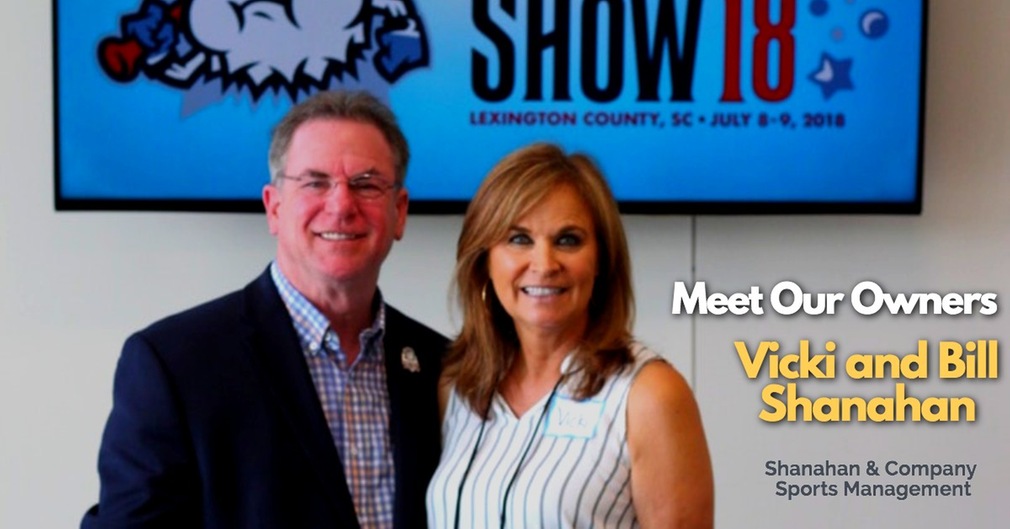 Local Ownership
Bill and Vicki Shanahan own Shanahan & Company Sports Management, parent company of the Lexington County Blowfish Baseball Club. Bill began his career in  baseball in 1984 and has over thirty-five years of professional sports ownership, management, sales and operations experience.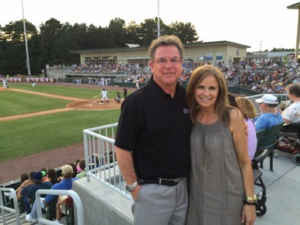 The Shanahan's moved back to Lexington, SC to focus on their Coastal Plain League franchise, the Blowfish, and the building and marketing of the new Lexington County Baseball Stadium. In the fall of 2014 the Blowfish crossed the river from Columbia to Lexington County (a hotbed for youth baseball), and to their new home-Lexington County Baseball Stadium. In just a twelve month span Shanahan worked out an agreement to have the County provide funding, negotiated a stadium lease, created the rendering for the new facility, and worked with the County, Architects, Engineers and Construction company to break ground in September, construct in eight months, and open the new ballpark in May to a sellout crowd to the new hometown crowd.
Lexington County Baseball Stadium was built for just over $3 million dollars and has an intimate, warm and friendly feel. The stadium itself has a seating capacity of 2,573. Over the last three decades, Bill has had the opportunity to help design and build a number of stadiums.Lexington County Baseball Stadium has some unique amenities which allows for an intimate baseball viewing experience. Features of the stadium include an expanded concourse, lower bowl "Wrigley Field Style" box seating, a vintage grandstand with a roof canopy, an air conditioned stadium club overlooking the field from the first base side, that can be used for special events, administrative offices, and concessions. The dimensions used in the design of the field were taken from some of the country's most iconic Major League Stadiums, including Fenway Park (302ft Right Field Foul Pole) Wrigley Field (394ft Straight Away Center-field), Yankee Stadium (318ft Left Field Foul Pole) and Dodger stadium (55ft Home plate to Backstop).
In 2015, their first season in Lexington County, the Shanahan's traveled to each and every town and city to meet community leaders to share the Lexington County Blowfish story. This county and all the citizens had now their own hometown team and new hometown stadium to enjoy great nights out with their families. Some of the unique promotions in their first few seasons in Lexington County included where on Saturday nights kids could play catch on the field with their favorite Blowfish players before the game, and every Friday and Saturday night fans could enjoy fireworks shows that lit up the outfield sky! Each home game the Blowfish honors a local military family where they threw out a ceremonial first pitch, get the best seats in the house plus complimentary hot dogs, popcorn and ice cold Coca Cola-just so we could all say thank you. A number of theme nights highlighted the schedule each season with Dog Day Tuesday's where fans could bring their dogs to the ballpark and be a part of the "Pooches Parade" on field during the third inning. "Princess Nights" are also common as well as hundreds of little girls dress up as their favorite Disney princess and have the opportunity to parade on field as well during the games and always looked forward to "Disney Themed" Concert in the Sky Fireworks The team has been well received as Lexington County has embraced the Blowfish and consistently showed their enthusiasm with large crowds not just weekends but weeknights as well.
Bill and Vicki just recently celebrated their 40th wedding anniversary, have four children and seven grandchildren. Their approach: to constantly look to make new friends, provide cost affordable family fun, and continuously reach out and assist the families and communities of Lexington County!
2006 Columbia Blowfish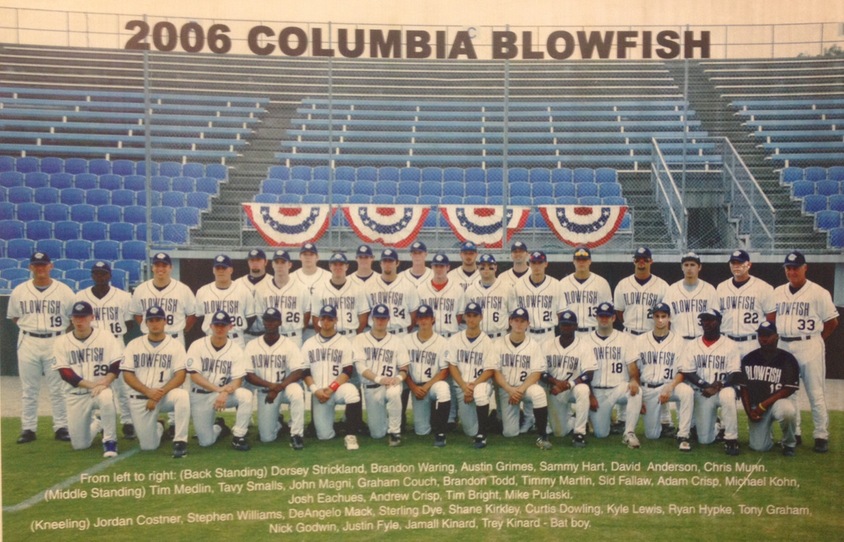 2007 Columbia Blowfish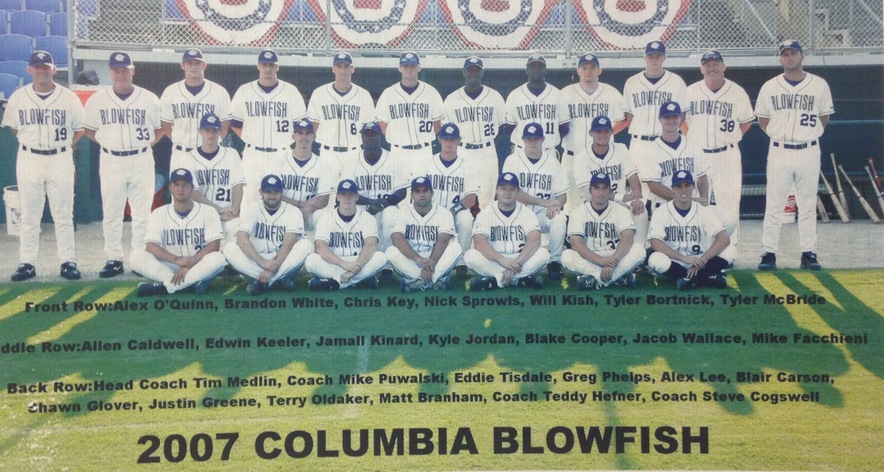 2008 Columbia Blowfish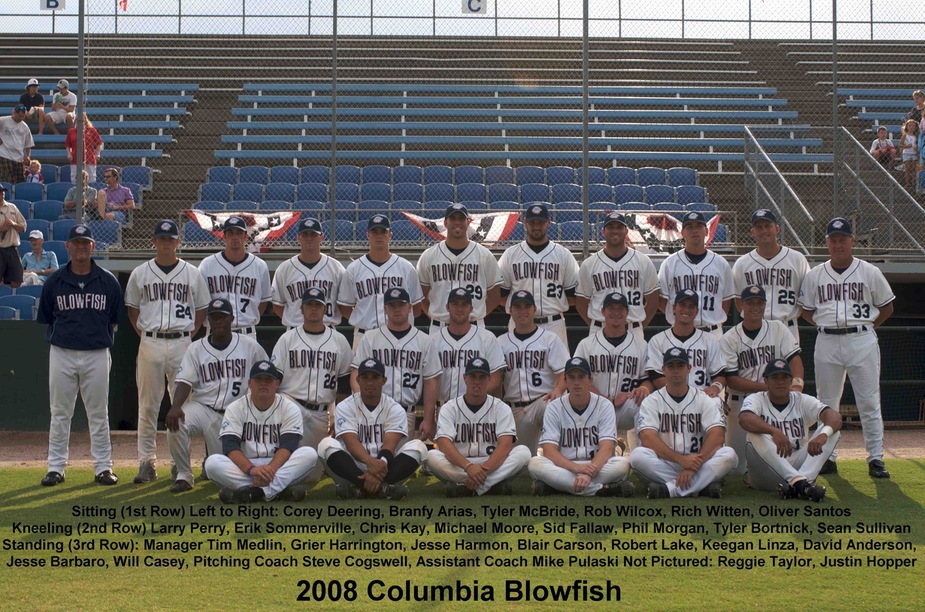 2009 Columbia Blowfish