Hospitality With VIP Style
• Enjoy the game from the Stadium Club with up to 150 people
• Your group will receive unlimited food and drinks
• No waiting in line with food and drink service in your private area
• Front row box seats over the home dugout included as well
Who says that business only gets done on the golf course? Bring your clients out to enjoy a great view of the game, VIP style. Our Stadium Club is great for building relationships, entertaining prospects or clients, and showing your most loyal customers and employees your appreciation.
The Stadium Club is the perfect VIP area for businesses, award ceremonies, reunions, parties, churches, friends and teams.
Located down the right-field line, the Stadium Club can accommodate up to 150 people. This private area features a climate-controlled area that is fully enclosed.
Also included are tickets for your group to enjoy box seats above the home dugout. The box seats area can seat 68 people at once.
Examples of groups who have booked the Stadium Club in past seasons: corporations for employee appreciation outings, alumni reunions, large churches, youth groups, baseball teams and community organizations.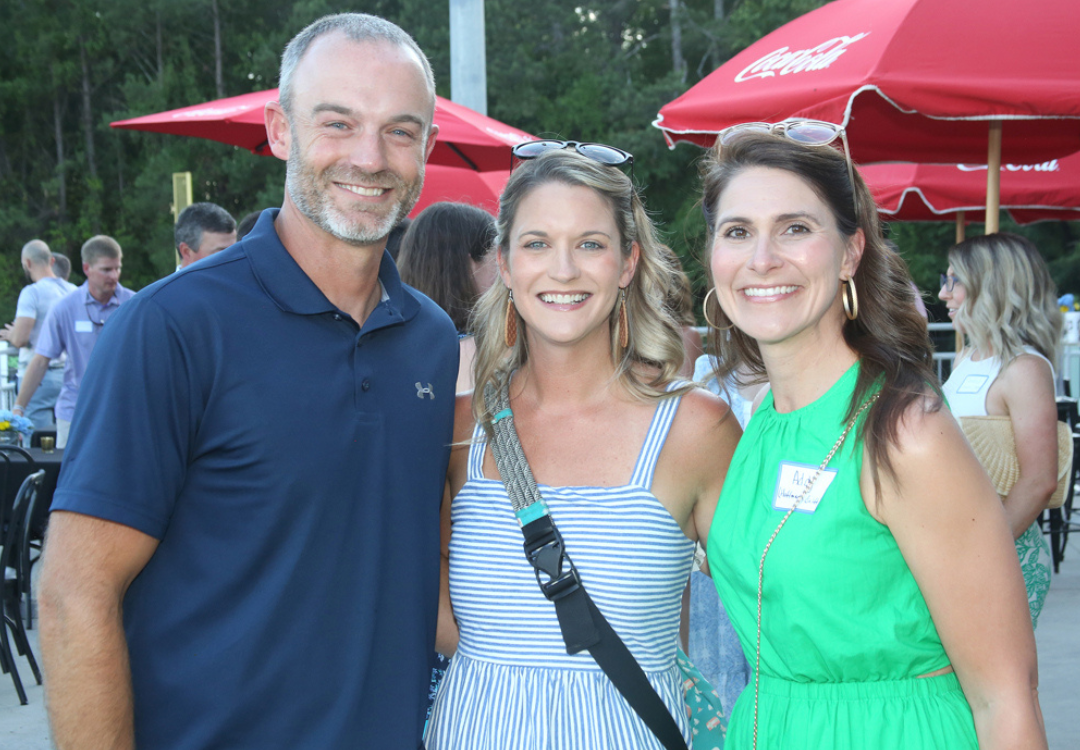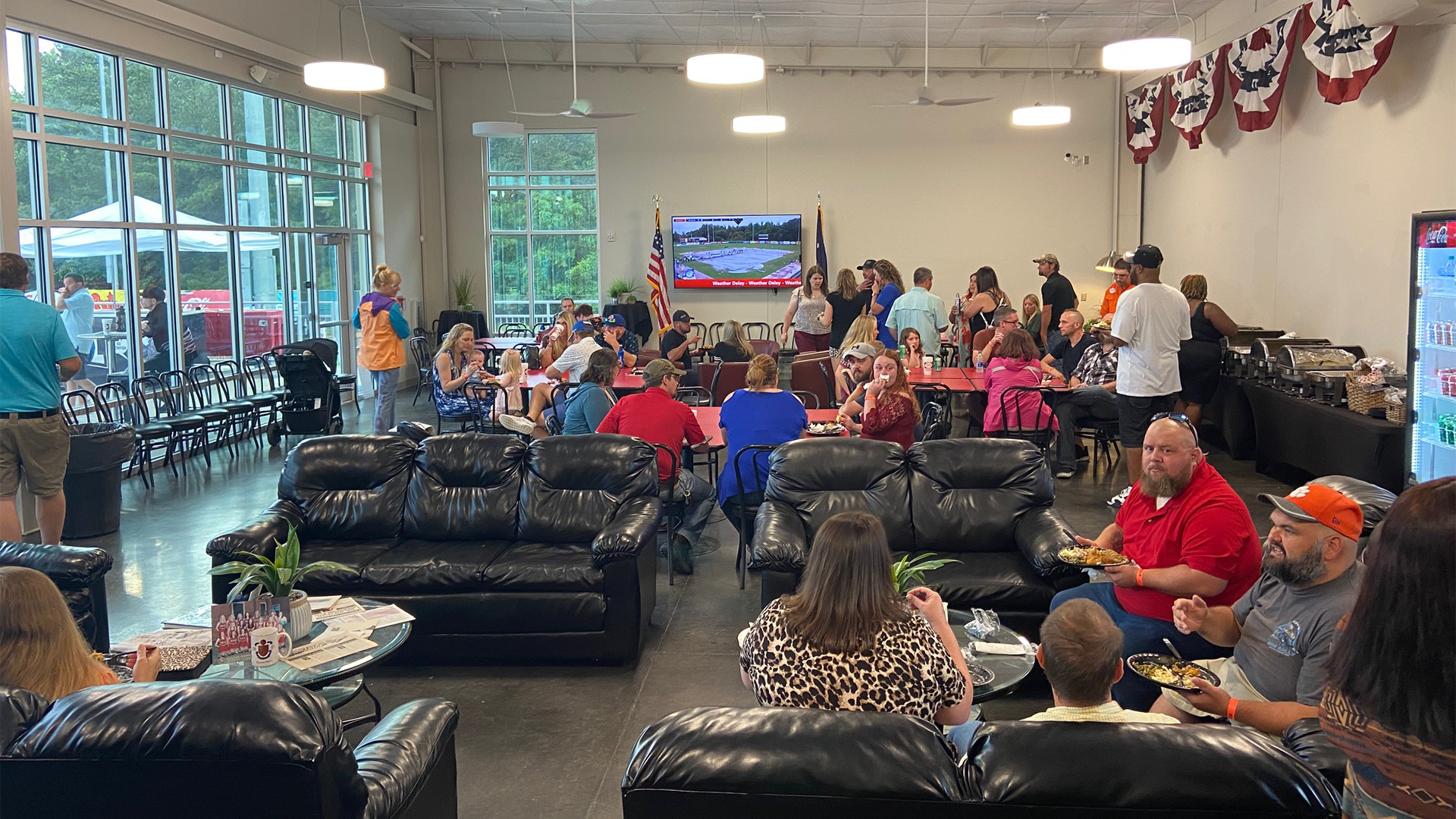 At Lexington County Baseball Stadium, the fan experience is our number one priority. We want your group outing to be the best night ever. Below is a list of everything that comes with your outing in the Stadium Club.
We can accommodate groups of up to 150 people in the Stadium Club. There is a minimum of 50 people to book the Stadium Club.
The possibilities of this space are endless.
We've hosted everything from award ceremonies to reunions to parties to businesses. It's the perfect spot to host your next group outing, especially if you want to do it at the ballpark with a game going on that you can enjoy.
Everyone in your group will receive unlimited hot dogs, hamburgers, chicken sandwiches, chips, brownies, ice cold Coca-Cola products and bottled water. This is all included for the ticket price of $26 per person.
Unlike our standard groups, our all-you-can-eat menu in the Stadium Club is available at every home game of the season.
All of the food and drinks will be served in your private area, buffet style. This way, you'll never have to stand in line for anything on our all-you-can-eat menu.
You can upgrade your experience for $3 more per person and add on Shealy's BBQ. The Shealy's BBQ menu includes:
- BBQ pork
- Fried chicken
- Rice and hash
- String beans
- Corn
- Cole slaw
- Pickles
- Rolls
- Sweet tea
- Iced tea
- Banana pudding
The Shealy's BBQ package in the Stadium Club is $29 per person.
The Stadium Club is a fully-enclosed, private area, located on the first-base side of the stadium. You are able to see all the action from inside the Stadium Club, as it features full glass wall facing the field.
The indoor club has tables and chairs available to eat or hang out. You can also watch the action on the TVs inside the Stadium Club during the game.
All food and drink are available inside the Stadium Club to your group. It's your private area to enjoy the game.
The Stadium Club doesn't just hold your group indoors. Your ticket also includes 68 front row box seats over the home dugout to get really close to the action.
The outdoor seating allows your group to spread out during the game and go back-and-forth between the air-conditioned space and the fresh air.
You're not stuck in a seat. You have a large private space to enjoy the game and the company of your group.
We want you to remember this night at the Blowfish game. When you book the Stadium Club for your group outing, we'll make sure you get a group photo to remember the night out.
In addition the unlimited food and drinks, box seats, exclusive climate-controlled area and a group photo, there are other perks that go along with a ticket to the Stadium Club. We also offer group experiences, such as a ceremonial first pitch, video board logo drops and in-stadium announcements from our public address announcer.
Be sure to ask your group ticket sales rep about these experiences before you book your night out at the ballpark.
With unlimited food and drinks, the cost of reserving our Stadium Club is very affordable at just $26 per person with a minimum of 50 tickets purchased. There are no hidden costs. Plus, you have the ability to upgrade your experience with a Shealy's BBQ buffet for only $3 more per person.
We only have one Stadium Club at Lexington County Baseball Stadium, so it is highly limited. We can only accommodate one group per game in this space.
It is highly suggested for you to book the Stadium Club as soon as you can in order to secure the date that works for your group outing.
To book a group, fill out the questionnaire below or call us at (803) 254-3474 today.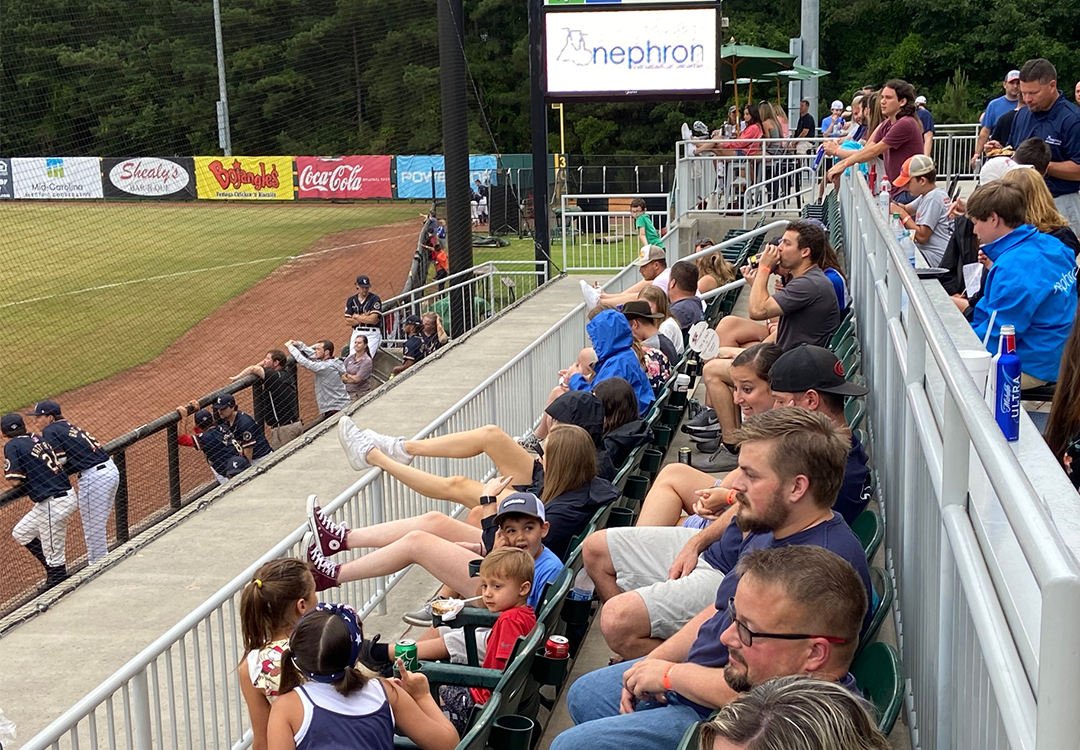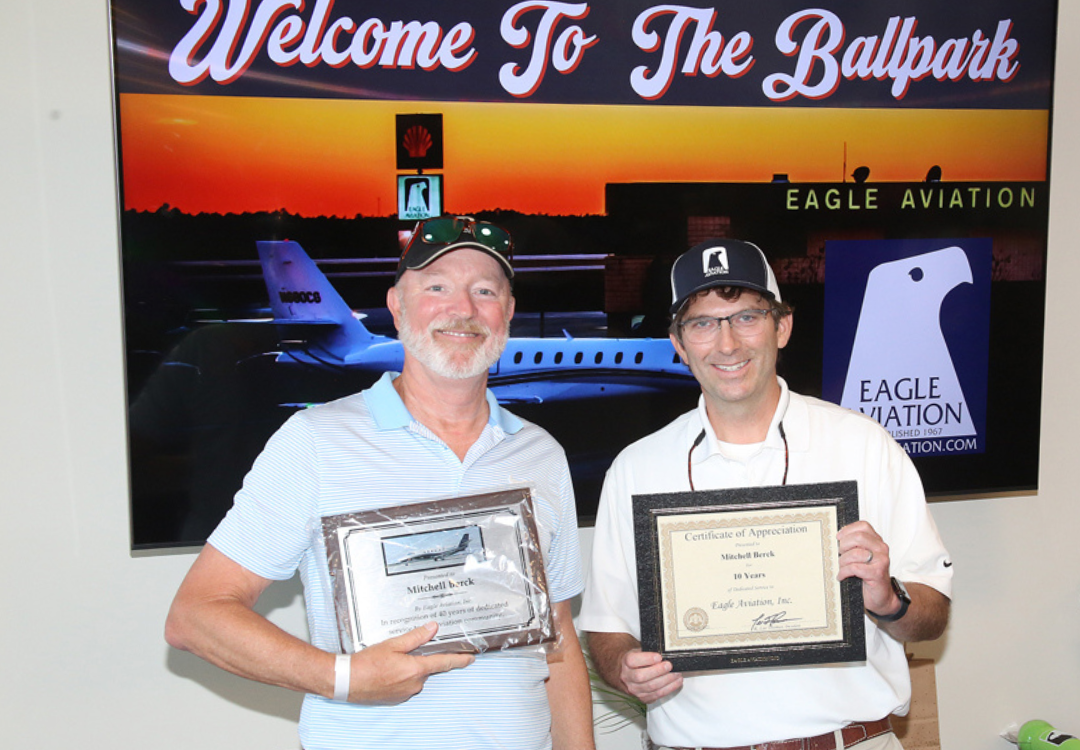 We work through each form submission in the order they are received. If you are interested in booking the Stadium Club for the upcoming season, please fill out the form below.