The Lexington County Blowfish Baseball Club is looking for current undergraduate and graduate students in sport management or related fields that are self-motivated and reliable for each department listed below who are interested in gaining professional experience and knowledge in the sports industry.
Internships are unpaid, entry-level, seasonal positions and are open for interview for the spring (January-May), the summer (May-August) and the fall (August-December). We can be flexible based on school schedules, but interns should be available:
Spring Internships (Mid-January to 1st Week of May)
Summer Internships (Mid May to Mid-August)
Fall Internships (Mid-August to mid-December)
The Blowfish offer interns the opportunity to gain experience in several categories, including:
» Financial Services

» Food & Beverage

» Marketing/Media

» Mascot

» Merchandise

» Play-by-Play Broadcasting

» Stadium Operations

» Ticket Sales

» Video Production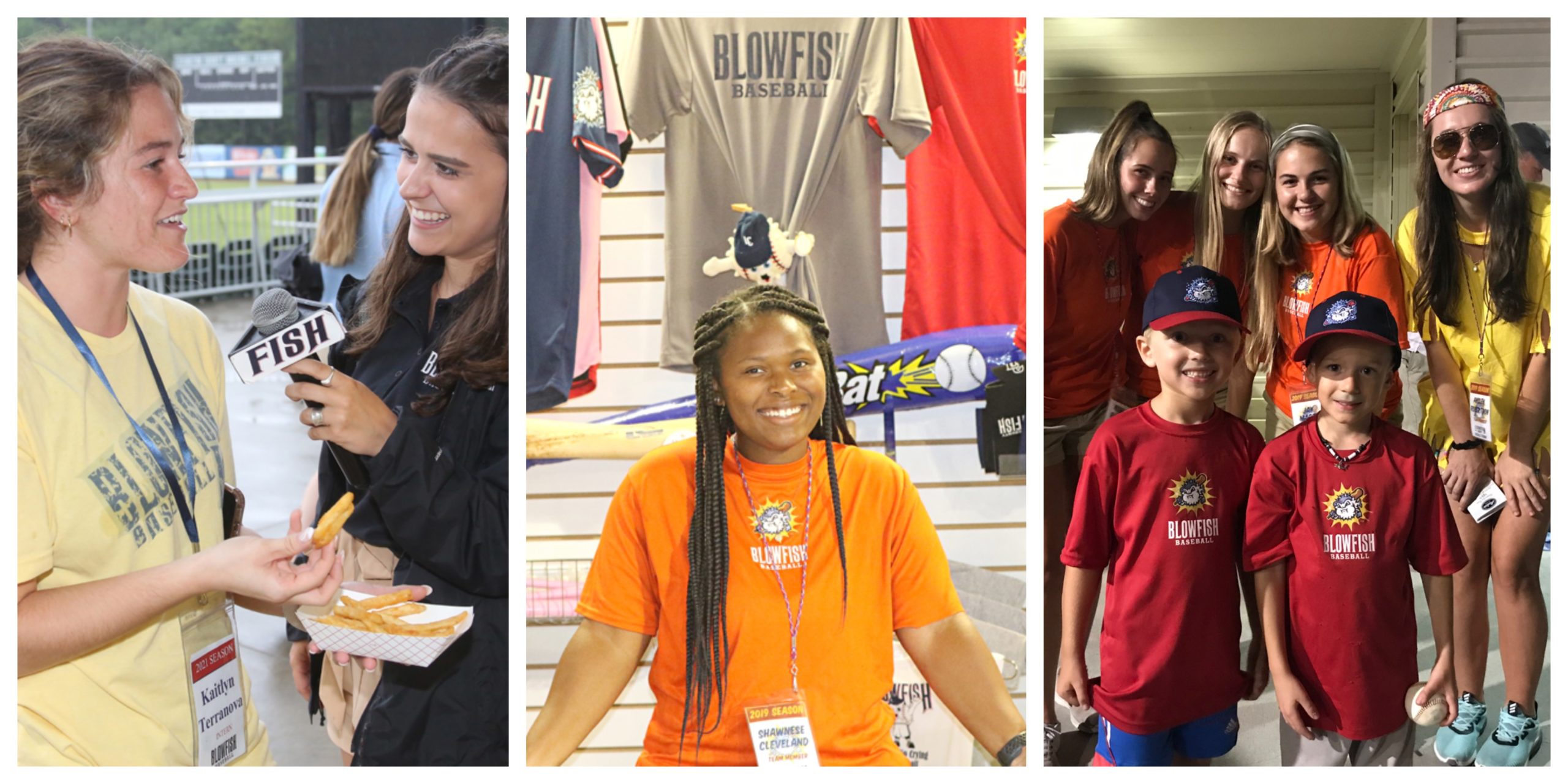 Interested in an internship with the Blowfish? Fill out the questionnaire below.