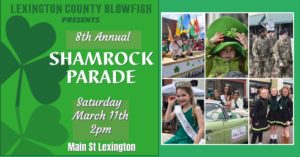 Saturday March 11 , 2023
Lexington, SC-The 8th Annual Shamrock Parade will roll down Main Street Saturday afternoon at 2pm on Saturday March 11th.
From Irish Dancers, to Choo Choo Trains, Musical Bands, Floats, Pageant Winners to even a Mountain Dew drinking Camel as Abraham makes an appearance as the Redeemed Band performs on Main Street.
Irish eyes will be smiling …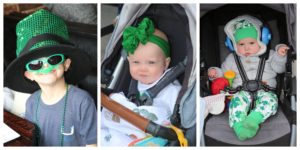 __________________________
The Shamrock Family Fun Parade is set to launch 2pm Saturday March 11th in Downtown Lexington.
Attention Parade Entry Teams- We will see you  at the staging area 1pm at the corner of Heygood and Butler Street.
__________________________