More Fun with Your Group
• Consists of 10 or more people
• Unlimited food and drinks
• Group name announcement
• Opportunities for group experiences
• Just $15 per person

Standard groups of 10 or more people are perfect for schools, businesses, churches, clubs or friends.
Each group ticket is only $15 and everyone will receive unlimited food and drinks. This means you will have access to unlimited hot dogs, hamburgers, chicken sandwiches, chips, brownies, ice cold Coca-Cola products and bottled water.
Standard groups will be seated in either our box seats, which features stadium-style seating, or in our reserved section, which includes bleacher-backed seats under our covered grandstand. The option is yours, based on availability.
Group seating is based upon availability in the ballpark. We encourage groups to book early to ensure they lock in the date that best fits their needs.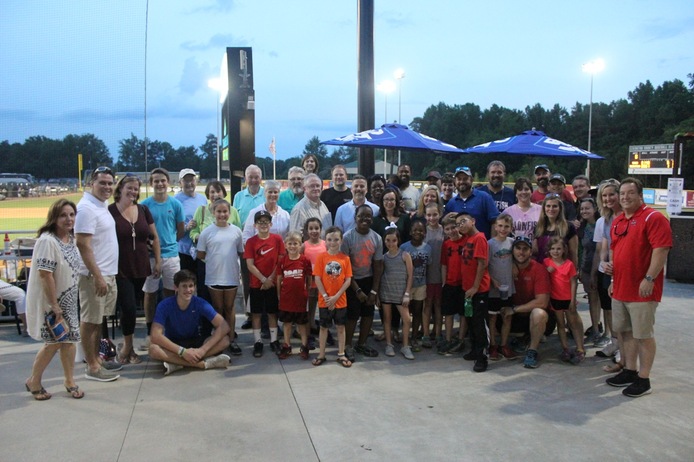 Every member of your group will receive the true all-inclusive benefit at Lexington County Baseball Stadium. Your ticket will give you access to unlimited hot dogs, hamburgers, chicken sandwiches, chips, brownies, ice cold Coca-Cola products and bottled water.
Everything on our all-you-can-eat menu is available up until we sing 'Take Me Out To The Ballgame' for the seventh-inning stretch.
Our All-You-Can-Eat Group Outings are only available for 12 dates during the 2022 season.
Below is a list of dates available to book an all-you-can-eat group in our box seats or reserved section:
- Thursday, May 26
- Friday, May 27
- Saturday, June 4
- Friday, June 10
- Saturday, June 18
- Friday, June 24
- Saturday, June 25
- Friday, July 1
- Sunday, July 3
- Saturday, July 9
- Friday, July 22
- Saturday, July 30
Your group has the option of seating for the night at the ballpark. Groups of 10 or more may choose to sit in our box seats, which are stadium-style seating between the dugouts and close to the action, or under our covered grandstand on bleacher-backed seating.
Both the box seats and reserved sections are available for $15 per person.
If your group is larger (50 or more), you can upgrade your experience by booking the Stadium Club. Click here to learn more about this group option.
We do offer group experiences. If you are interested in potentially throwing out the first pitch or a pregame performance, ask your ticket representative if any are available on your date.
Fundraising opportunities are also available at Blowfish games. Ask your ticket rep about these options as well.
When you book a group with the Blowfish, we want everyone to know you're here. During the game, we'll have our public address announcer give you recognition so everyone can hear it.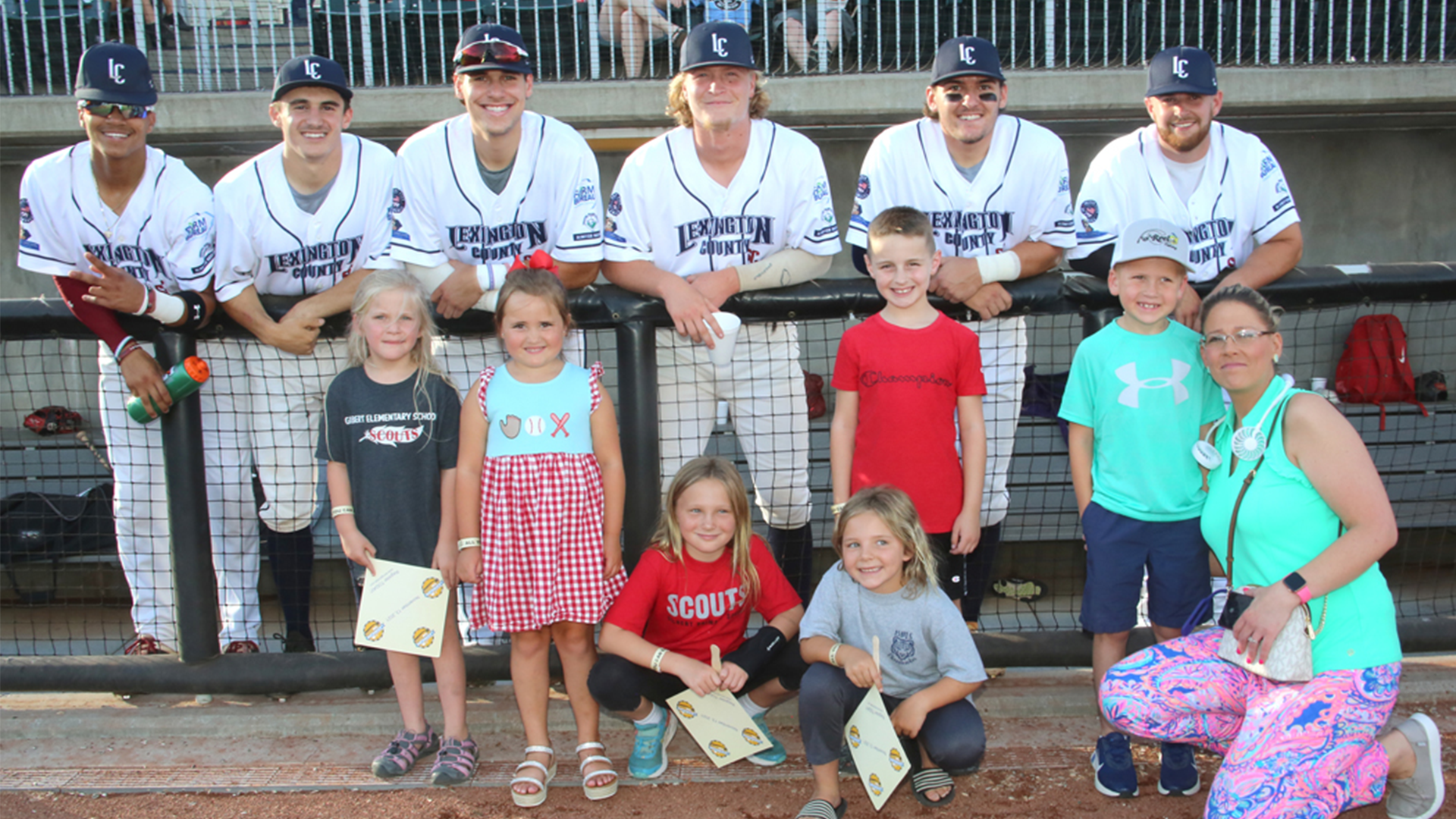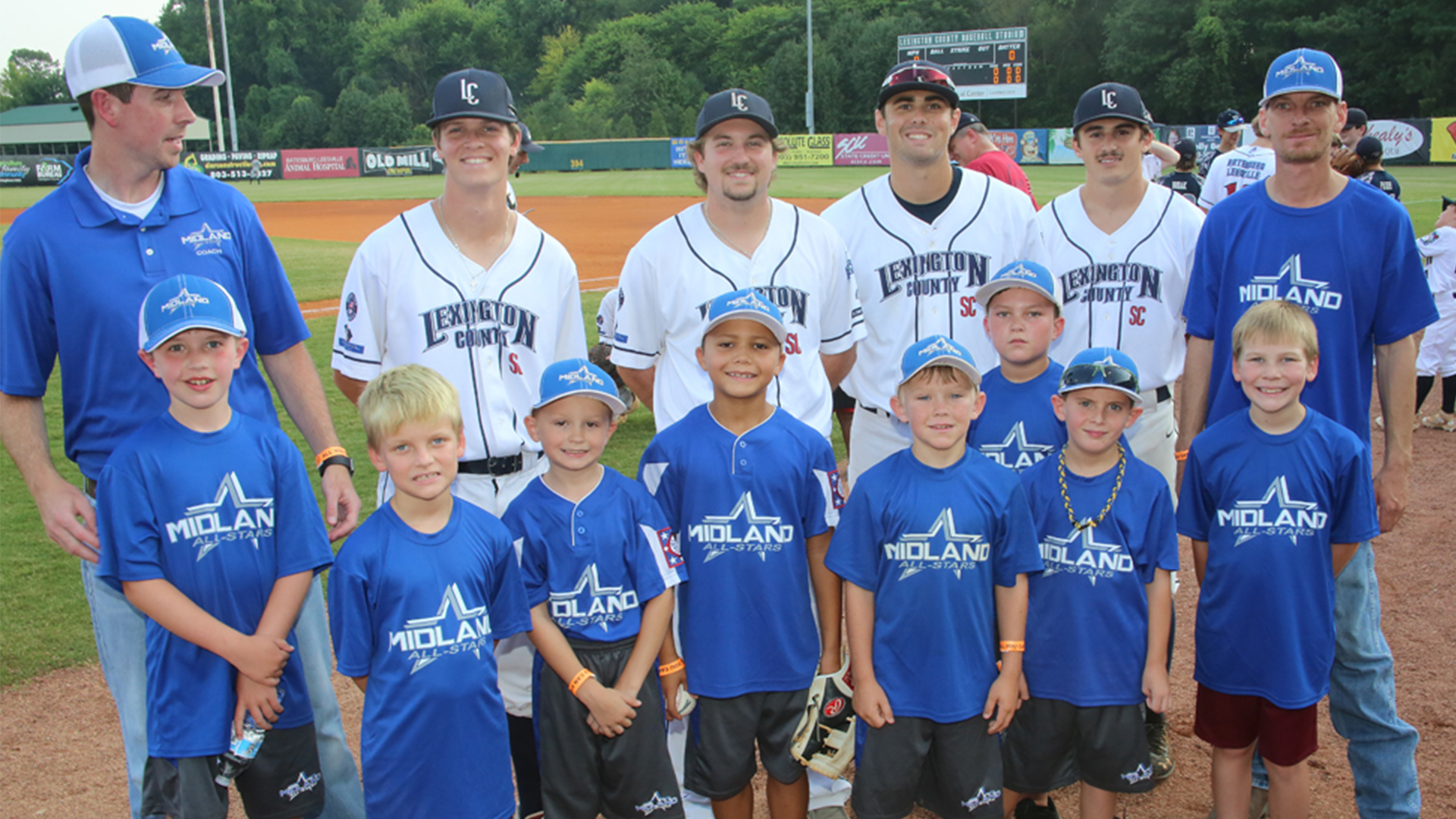 For More Information
Do you have a group that is interested in coming out to a Lexington County Blowfish game? Fill out our form below and a member of our group sales staff will reach out to provide more information on how we can make it a special night at the ballpark for your group.
Feel free to call us at (803) 254-3474 with any questions or if you are ready to book your group outing.