2022 Internship Opportunities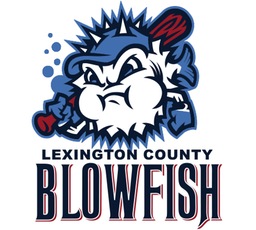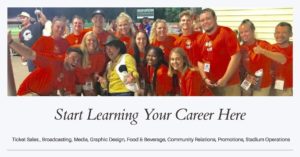 The Lexington County Blowfish Baseball Club is looking for current undergraduate and graduate students in sport management, or related fields that are self-motivated, and reliable for each department listed below who are interested in gaining professional experience and knowledge in the baseball industry. Internships are unpaid, entry level, 40-hour per week, seasonal positions are open for interview for the spring (January-May) and the summer (May-August). We can be flexible based on school schedules, but interns should be available:
Spring Internships
Mid-January 2022 to 1st Week of May 2022
Summer Internships
Mid May 2022 to Mid-August 2022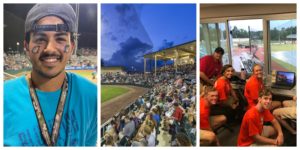 About Blowfish Baseball:
Two time Coastal Plain League's Top Organization of the Year, the Blowfish Enter their 17th season in the CPL. The Blowfish are comprised of some of the best players from Division I, II, NAIA and NJCAA. Blowfish alumni include players from the South Carolina Gamecocks, Clemson, The Citadel, College of Charleston, Francis Marion and other collegiate teams from across the state and the nation.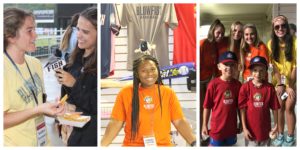 About the Coastal Plain League:
The Coastal Plain League is the nation's hottest summer collegiate baseball league. Celebrating its 26th season in 2022, the CPL features 15 teams playing in Virginia, North Carolina, South Carolina, and Georgia. Players are housed with local host families for the summer and past experiences have been very positive for both players and hosts. In addition, over 1,200 CPL alumni have been drafted by Major League Baseball.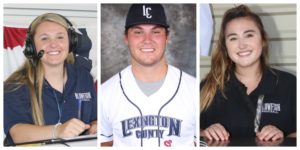 Please submit a resume, cover letter, and the below intern questionnaire to Director of Operations,
Matt Jinnette at [email protected]
click below to fill out information form
 The deadline for applying for our spring internship is December 18th, 2020 and for our summer internship is May 10th, 2022. Interviews will take place for the spring interns ASAP, and the summer intern interviews will start now and will end no later than April 10 – May 10th.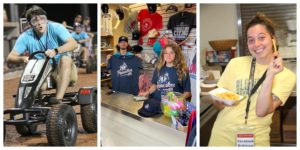 BLOWFISH QUALIFICATIONS:
High level of integrity
Strong analytical skills
Strong team work skills as well as the ability to work independently and self-motivate
Strong time management and organizational skills
Strong attention to detail
Strong presentation skills
Strong customer service skills preferred
Ability to handle multiple tasks and prioritize goals
Excellent communication skills, both oral and written
Proficient with MS Office (Word and Excel)
Some experience with PowerPoint and Photoshop
Ability to organize, make and report cold calls
Ability to attend company events of all types
Ability to work in fast paced environment
Ability to work flexible hours, including evenings, weekends and holidays
Ability to pull tarp and other manual labor tasks
All other duties as assigned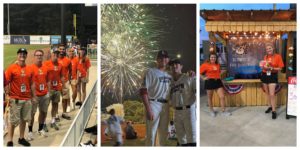 Please note that the below job descriptions are not designed to cover or contain a comprehensive listing of activities, duties or responsibilities that are required of the intern for this job. Duties, responsibilities and activities may change at any time with or without notice.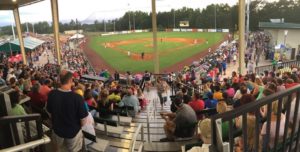 ESSENTIAL DUTIES AND RESPONSIBILITIES (by department)
Group Sales (Spring/Summer)
Go through full Sales Training with Blowfish Management StaffIdentify and develop new business by regularly researching and pitching new prospects through in-stadium tours, external appointments, and phone prospecting
Sell full-season, partial plans, and groups
Organize, make and report cold calls

Meet daily goal of 50 calls/day
Develop customized group ticket programs using inventory controlled by the organization.
Maintain groups sales inventory
Daily reporting of sales and goals
Develop and implement group incentives
Managing all personal accounts and provide the highest level of customer service
Attend outside events with the purpose of selling ticket packages and corporate sales
Ensure all groups are serviced and executed
Handle customer questions and complaints in a polite manner
Assist with planning, preparation, and execution of season ticket package distribution and ticket holder's season gifts.
Gain expertise knowledge of current eTix ticketing system to answer questions and troubleshoot any technical/customer issues.
All other duties as assigned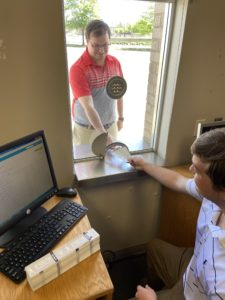 Box Office & Ticket Sales (Spring & Summer)
Gain expertise knowledge of current eTix ticketing system to answer questions and troubleshoot any technical/customer issues.
Provide excellent customer service
Generating maximum revenue through full menu marketing ticket programs.
Managing all aspect of tickets.
Sell full-seasons, partial plans, and groups for the Blowfish.
Create and develop new business by regularly pitching new prospects through face to face interaction, external appointments, and phone prospecting.
Game night responsibilities include answering incoming sales line, assisting with sales initiatives, and/or prospecting clients at the stadium.
Maintain accurate records of daily revenue
Operating hand-held ticketing device for entry at gate
Handle customer questions and complaints in a polite manner
All other duties as assigned
Stadium & Field Operations (Summer Only)
Responsible for the maintenance of all equipment throughout the facility to help insure proper and safe operation of the facility on a daily basis, especially game day
Execute and manage in-stadium operations including cleaning, upkeep and general maintenance to ensure facility is in the best possible condition
Organize and manage service contracts the facility has with outside vendors on routine maintenance and preventative maintenance upkeep of the facility to ensure compliance with terms of contract.
Monitor in-stadium signage: ensure all signs are hanging properly, all flags are flying properly
Perform routine security checks of stadium club, all restrooms, and press box
Prepare field for all pre-game activities (i.e. batting practice) and all game play/post-game field maintenance
Communicate with head coach to fulfill all team locker room and travel needs
Team laundry each home post game
Ensure all locker rooms (home, visitors and umpire) are clean and maintained after every game
Assist in the setup and tear down of necessary inflatables and the food and beverage locations on the concourse
Direct parking and fans entering the stadium pre-game with excellent customer service
All other duties as assigned
Retail Store and Merchandise (Spring/Summer)
Responsible inventorying merchandise
Supervises retail associates; completes store operational needs by assigning employees and following up on work results.
Opens and closes retail locations as directed by management
Assists retail management with the daily cash procedures and operations
Monitors store floor, assist with guests needs and requests
Regularly evaluates, creates, and maintains professional visual displays
Ensures integrity of physical inventory and par levels
Maintains cleanliness and safety standards throughout the retails shops
All other duties as assigned
Media Relations/Social Media/Graphic Design (Spring, Summer, Fall )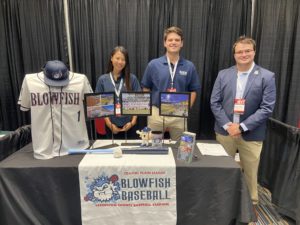 Execution of pre-game production set up including video & audio editing, graphic design.
Execution of game production including camera operation, audio & video click effects operation, digital switcher, and tape orientation.
Execution of some season production including camera operation, audio & video click effects operation, digital switcher, and tape operation.
Planning and coordination of assorted productions including production, direction, and securing special guests.
Writing and distributing periodic press releases, fact sheets and media advisories
Maintaining the Blowfish website, changing it frequently and providing daily statistical updates of text and graphic material during the ball season
Assist in game operation of the press box
Coordination with community relations programs
Keep a comprehensive record of events and media clips that cover Blowfish special events and participate on the Blowfish game staff assisting with community relations activities
Photograph each game and special events
Improve and maintain the team's presence on Social Media- Facebook, Twitter, Instagram
Develop ideas to generate new followers on our social media page
Ensure up-to-date contact with local media
Administer content to engage our followers such as contests/giveaways, promoting upcoming games and events, posting pictures/video during home games
Responsible for taking photographs of each element of our active partnership agreements (signage, tables, screen shots of website, promotions, web, print, etc.) for Proof-of-Performances
Producing game programs, media guides and other publications, daily game notes
Creating game day digital files for video board, and social media use
Organizing/archiving all graphic files
Organizing proof of performance materials and final POPs
Producing Advertising pamphlets
Creating and managing print signage to promote ballpark events and promotions
All other duties as assigned
Marketing and Community Relations (Spring/Summer)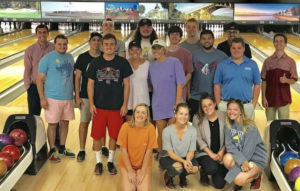 Collaborate with Blowfish staff members to achieve effective marketing/communications for the organization
Coordinate and assist with select in-park, on-field and between-inning game day promotions
Organize and attend outside promotional events and assist with marketing efforts as needed
Identify, maintain and leverage mutually beneficial partnerships with area not-for-profit organizations
Execute revenue-generating programs such as player/coach instruction camps
Maintain appearance schedule/commitments for Blowfish players, including Blowfish in the Community program, and mascot appearances.
Assist with player/coach instruction camps
Process and fill donation requests as well as execute charitable programs
Ensure game presentation runs smoothly and all marketing and sponsorship elements are executed successfully
Assist in Reading Program Marketing Initiatives (pre-season/spring) on game day and non-game day
Create and update social media content for Facebook, Twitter and Instagram
Work with media relations to ensure website is regularly updated with media stories, pictures, upcoming events, etc.
Take pictures to promote all avenues of Blowfish Baseball (both on-field and off-field)
All other duties as assigned
Game day Promotions (Summer Only)
Outgoing energetic personality
Organize and attend outside promotional events (festivals, parades, mascot appearances etc.) and assist with marketing Blowfish at events
Assist marketing/community relations with game day promotional set-up
Assist marketing/communityrelations with mascot/community appearances
Distribute advertising products throughout community
Coordinate and assist with all pre-game on field ceremonies and between inning promotions from the field or in the seating bowl as usher
Entertain sections of fans throughout game days as usher
Ensure game presentation runs smoothly and all marketing and sponsorship elements are executed successfully
Provide excellent customer service on daily basis.
Greet fans as they enter the stadium, check tickets, show fans to seats, and thank fans as they leave the stadium.
Assist operations team in set up of stadium pre-game, and post-game
Assist in writing game day script for PA announcer & promotional script
Assist in Reading Program Marketing Initiatives (occurs pre-season/spring) on game day and non-game day
Smiles are required
Assist in all other customer service areas
All other duties as assigned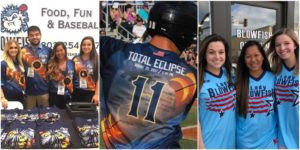 Audio/Video Production & Broadcasting (Spring &Summer)
Assist in the production of the video live stream of home broadcasts
Assist in production of highlights following each home game
Create, copy and produce commercials for sponsors to play during broadcasts
Video production and editing of spur of the moment clips
Assist in ensuring broadcasting and/or public address systems are working properly before games
Assist in writing game summaries and press releases for all games (home & away) in a timely manner
Assist with updating social media sites/websites continuaoulsy
Keep website roster and news stories up to date
Assist in all logistics and operations of broadcasting and/or announcing games as well as communicating with Lexington County, CPL and away team media. (This position requires tracking away games. Can travel with team.)
All other duties as assigned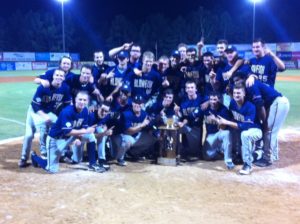 Accounting/Finance Game Day (Summer Only)
Assist in counting revenue/recording revenue from parking, ticketing, merchandise
Assist in distributing change banks to employees in specified departments
Assist in pre-game and post-game finance reports
Assist in processing deposits, ticket accounts, and vouchers and filing in the appropriate location
Assist in other areas as required by game operations
All other duties as assigned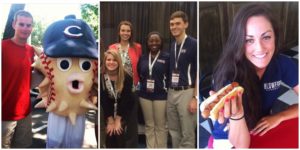 Food & Beverage (Summer Only) 
Assist in set up of concession stand and all food/beverage portables
Provide quality service to our guests, handle complaints
Assist in set up and closing procedures to include: prep of food catering, inventory, handling cash, and close out point of sale system
Monitor operation of stand to ensure adherence to all safety and sanitation standards
Monitor inventory levels during games to all portables and concession stand. Ensure stands are stocked for duration of games.
Monitor and execute all food and beverage orders ensuring the quality and appearance of presentation
Knowledge of menu and POS system
Assist in all club area preparation and clean up
Organize and maintain various storage areas
Report trends to management