All-You-Can-Eat Baseball
• The perfect family plan
• Our BEST five games of the season
• Two great seating locations available
• Weekend games, fireworks and theme nights
• Free unlimited food and drinks
• Loads of fun
By: Tony Baldwin, General Manager of Lexington County Blowfish
This is it. This is our most popular ticket package and best value plan.
When you come to a Lexington County Blowfish game with a 5-game plan, you get dinner on us.
You can enjoy unlimited all-beef hot dogs, hamburgers, cheeseburgers, veggie burgers, grilled chicken sandwiches, chips, brownies, ice cold Coca-Cola products and bottled water until we sing 'Take Me Out to the Ballgame' during the seventh-inning stretch. No extra cost – it comes with the price of the ticket.
We pair our best nights of the season – exciting theme nights, Opening Night and fireworks – with an impossible to beat all-you-can-eat ticket. It's the perfect family plan.
How much is it you ask? Just $15.99 per game.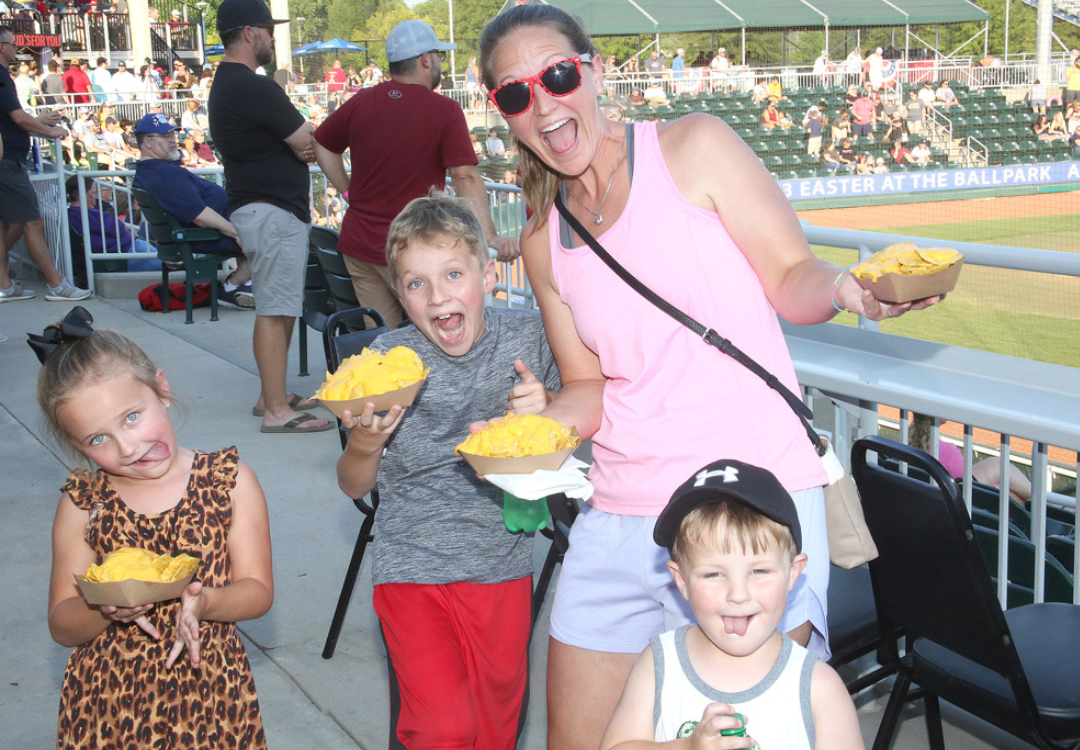 Interested in learning more? Fill out the following form and one of our ticket representatives will reach out to give you the full details on our all-you-can-eat ticket plans.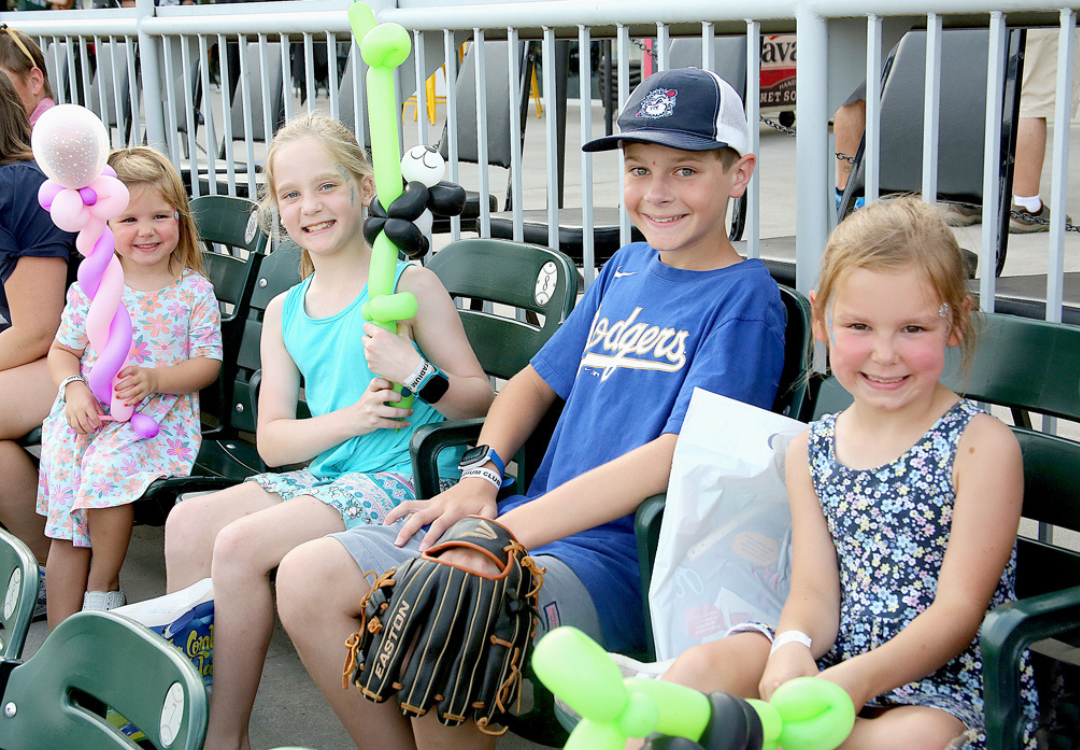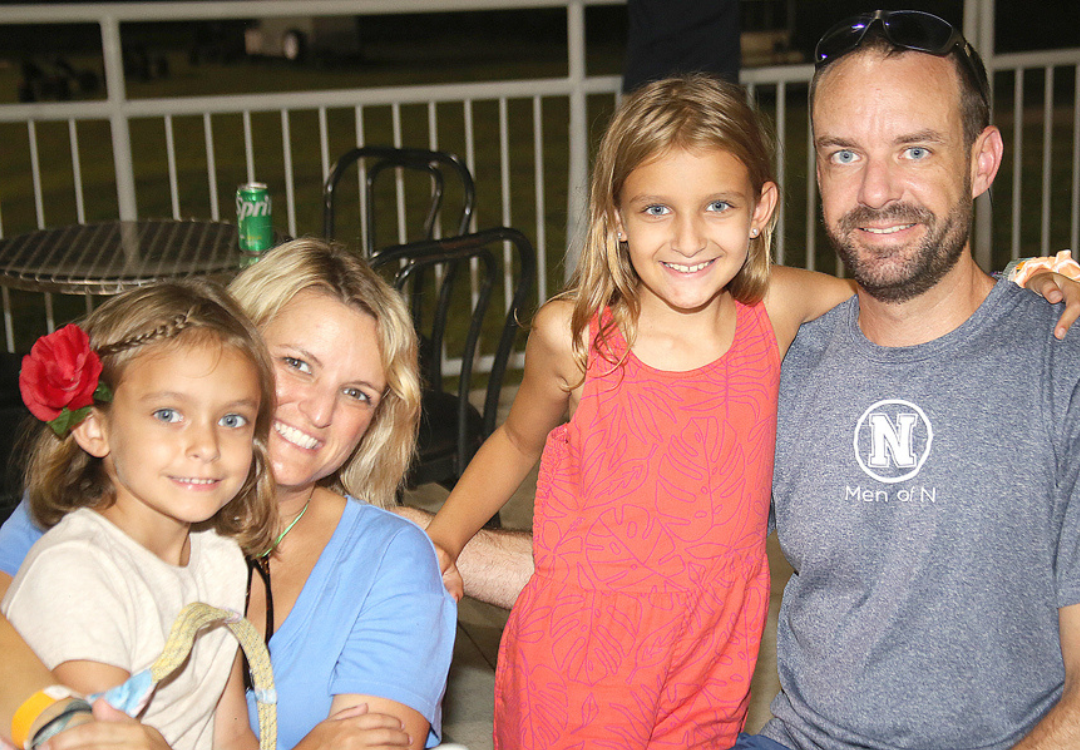 At every game you attend with your 5-game plan tickets, you'll get all the all-beef hot dogs, hamburgers, cheeseburgers, veggie burgers, grilled chicken sandwiches, chips, brownies, ice cold Coca-Cola products and bottled water you want throughout the night. You can leave your wallet at home. Just relax and enjoy the game.
Our 5-game plan isn't just five random games... these are our BEST five games of the entire season. We pair up our best five games with our top theme nights and fireworks shows.
The 5-game plan schedule will be released soon for the 2023 season.
The plan also includes access to our ticket exchange program. If for some reason you can't make a game on this plan, you can exchange any unused tickets for tickets to another home game, based on availability. Just give us a call.
We have three fireworks shows on this plan, and you'll have one of the best seats in Lexington.
The dates of the fireworks shows will be released soon!
We have two 5-game options available – field box and reserved.
Our field box section (sections 103-110) is located closest to the action, between the dugouts. This section features traditional stadium-style seats.
Meanwhile, our reserved seating (sections 206-207) is located under the covered grandstand. The area is filled with bleacher-backed seating.
Our concessions grilling limits and our desire to have short lines allows us to sell no more than 500 of these ticket packages per game. This all-inclusive plan is not available for the single-game buyer.
The 5-game plan is only $15.99 per game ($79.95 per seat). This plan includes tickets to our best five games of the season and unlimited food and drinks each night.
We make it easy for you to pay for Lexington County Blowfish tickets. You have the choice to spread your payments over the remaining months until the season begins via credit card. Our staff can help find what works best for you.
Are you seeking the ultimate fan experience at Lexington County Baseball Stadium? Upgrade any of our ticket plans to the front row of our Field Box Seats for an extra $3 per game.
Each of our front row seats are padded and right next to the action.
Our front-row experience on a 5-Game Plan is only $18.99 per game ($94.95 per seat).
With this 5-game ticket plan, you get a manageable number of games. This is our most popular plan. It works out to one game every 2-3 weeks, which is just about right for most fans. So, order now and come hungry, because we are ready for you this season.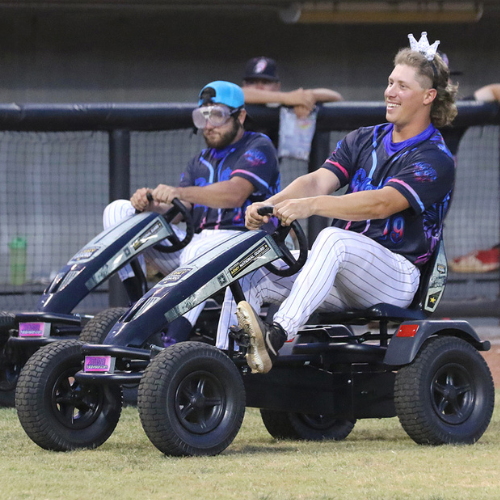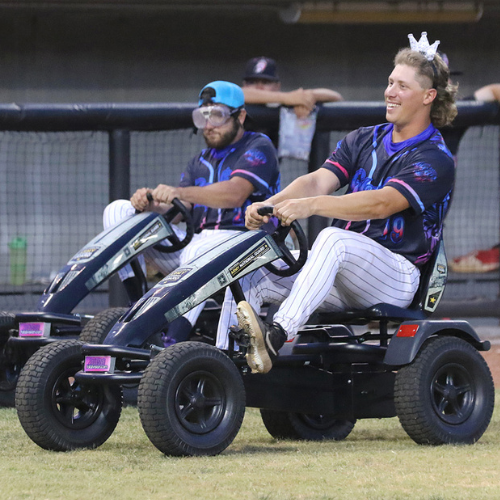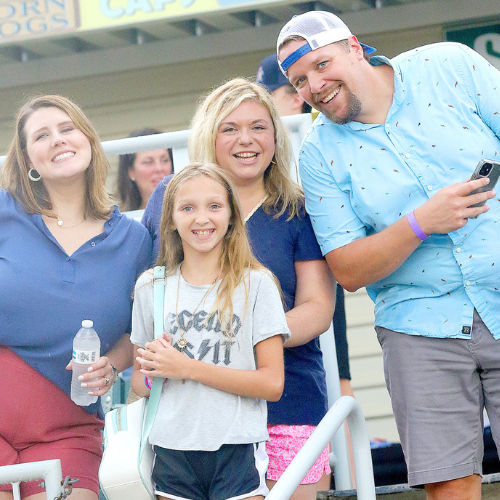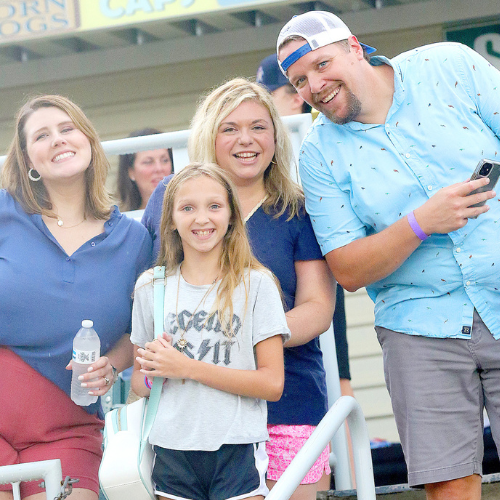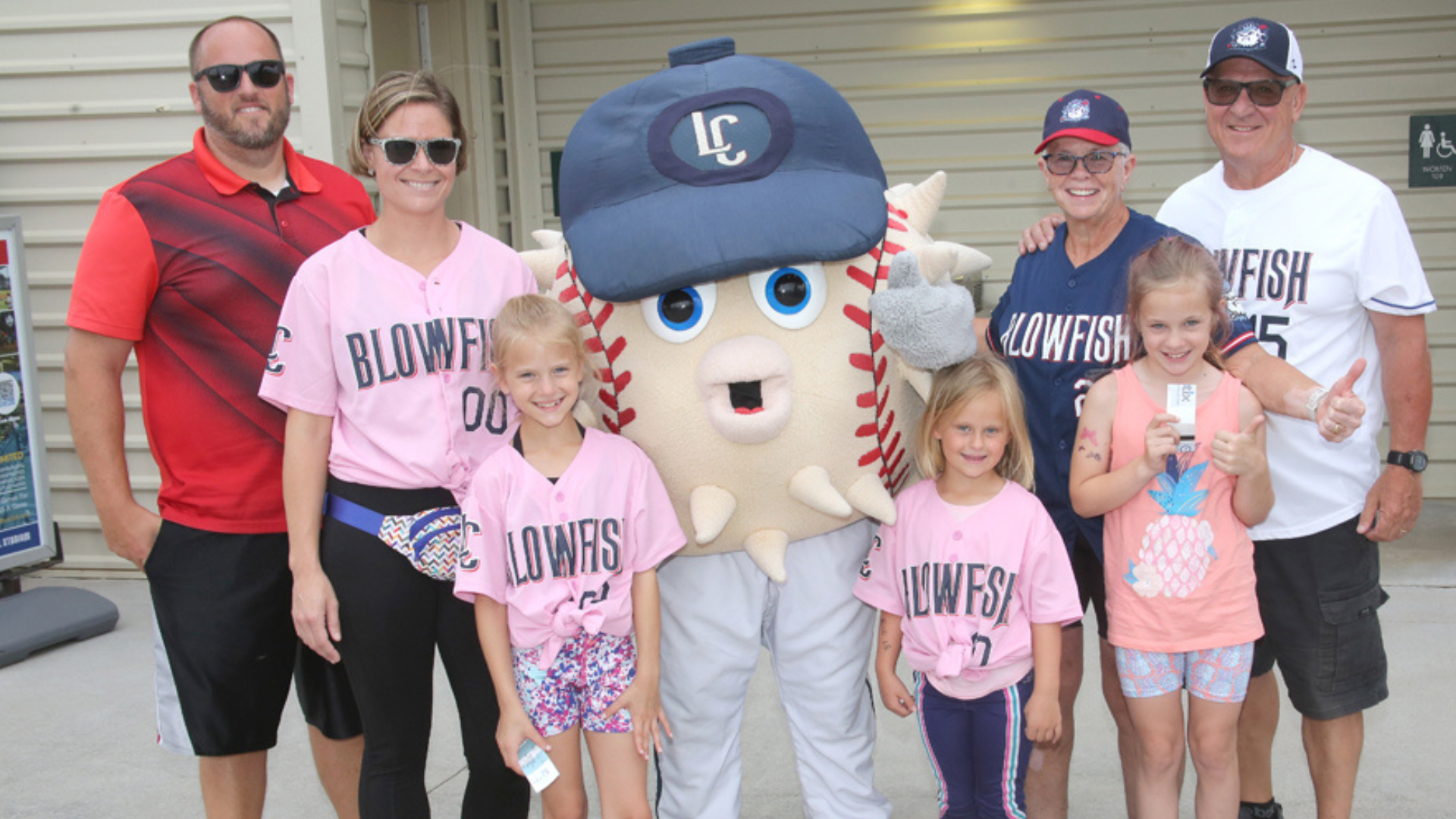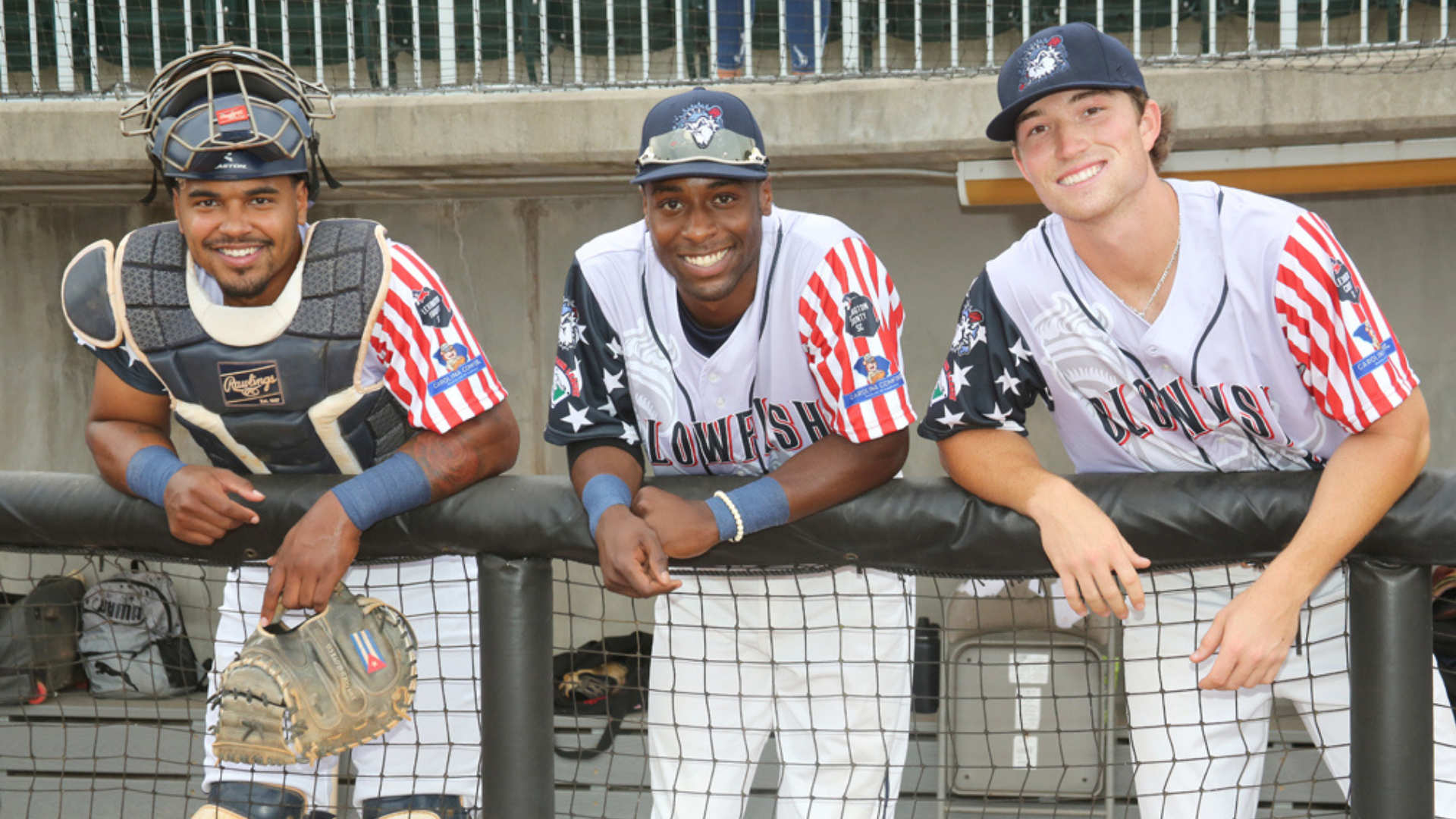 For More Information
To reserve your 5-game plan, click here or call our ticket office at (803) 254-3474.
You can visit our team office and purchase tickets in-person.
Team Office Address:
474 Ballpark Road
Lexington, SC 29072